NuDesign Builders was formed in 2007 with a goal to 'step outside the box' of the traditional construction companies by leveraging fresh and innovative ideas. Emerging with our seasoned Builders and trusted partnerships in Central Florida, we created a client-centered business model that focuses on the design/build of residential and commercial property – something we felt was lacking in the industry.
Every day, NuDesign Builders strives to stay current with the latest trends, techniques, methods, and materials to offer the best results possible for our customers. We work hand-in-hand to make your dream a reality and never lose sight of the value of humility, introspection, openness and great communication. NuDesign Builders offers a unique combination of a top-notch efficiently-run business and years of hands-on experience with a passion for learning new and better techniques both on and off the jobsite. We are fully licensed and insured including Workers Comp insurance and guarantee complete customer satisfaction from the start to finish of every project we take on.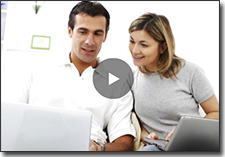 Click for video demo
Whether you are at home, at work, on the road, or on vacation, NuDesign Builders puts information at your fingertips about your selections, upgrades, financial decisions, questions, documents, photos, and more.
Watch the demo video to see just a few of the ways our online client access keeps you in touch and well-informed during your remodeling job.
Online Client Access
A remodeling project is an exciting and important endeavor, and NuDesign Builders wants the process to be as smooth and enjoyable as possible. That is why we provide each of our clients with access to a secure website with all of the details of their project.